North Shore Villas Amenities
You'll never run out of reasons to love North Shore Villas because the list of amenities is never ending and oh so convenient. From the condominium interiors and the on-site inclusions to the North Myrtle Beach location and exterior appeal, North Shore Villas is just what you need to enjoy an incredible oceanfront vacation.
Sleeping Accommodations
There is so much space in which your family or golfing foursome can spread out when you vacation at North Shore Villas in North Myrtle Beach. North Shore Villas is comprised of three- and four-bedrooms with three or four full baths. The North Shore Villas condominium rentals nicely accommodate eight, 10 or even as many as 13 people in one comfortable location. Take advantage of all this space and live comfortably during your North Myrtle Beach stay.
Condominium Furnishings
From the washing machine and clothes dryer to the Internet access and well equipped kitchen, each North Shore Villas condominium rental has everything you need to fully enjoy an oceanfront vacation in North Myrtle Beach. The kitchen has full-size appliances, including a dishwasher, and most North Shore Villas have a DVD player for family movie night.
Oceanfront Location
North Shore Villas is on the North Myrtle Beach oceanfront! It's a beautiful view from your private oceanfront balcony. The panoramic seascape takes in shrimp boats, recreational yachts and the occasional swimming dolphin. Whether it is the sun or the moon that lights the beachfront, the scenery is delightful. Leave the North Shore Villas condominium rental's balcony doors open so you can hear the crashing waves day and night. The seagulls will wake you up from a comfortable night's sleep at North Shore Villas and the sound of the wind gently blowing through the resort's palm trees will put you to bed. Relish each glorious moment of residing oceanfront at North Shore Villas.
Swimming Pool
There is much more than a sparkling blue swimming pool at North Shore Villas. The pool deck is oceanfront and it features plenty to do for people of all ages. The resort's pillars rise out of the swimming pool and lazy river. Whether you are floating on your back or floating on an inner tube, the refreshing water of the pool and lazy river is relaxing. A hot tub on the North Shore Villas pool deck is perfect after playing 18 holes of Myrtle Beach golf. When your muscles feel tense, sink into the hot tub and let the jets ease your aches and pains. And if there are young children in your family, they will be thrilled to see the kiddie pool that is just their size. The shallow water is a shallow playground that lets the little ones safely play in a pint-sized swimming pool.
Beaches
From your oceanfront balcony you can spy the fantastic beachfront where children run and play, families swim all day long and games of football, Frisbee and volleyball are treasured pastimes. Build monstrous sand castles and adorn them with beautiful seashells you discover on your long walks up and down the beach. Nearby fishing piers invite you to walk above the Atlantic Ocean and cast in a line to see what fish can be caught for dinner. It's white sand, warm sunshine and gentle sea breezes all day long when you vacation at the oceanfront North Shore Villas.
Laundry
Just like home, North Shore Villas condominium rentals have laundry facilities at your fingertips. The washing machine and clothes dryer are provided for you in your vacation condo. Throw in a load of laundry and hang out at the beach reading your favorite book. A vacation condo rental with washer/dryer makes all the difference in a vacation rental. It not only adds to the list of conveniences you want in a North Myrtle Beach vacation rental, but it is one less thing you will have to worry about when you should be having fun and creating memories.
Kitchen
A spacious kitchen with a breakfast bar, full size appliances, plenty of counter space and lots of storage is what you'll find in every North Shore Villas condo rental. Whether you want to keep it simple, like just make a pot of coffee every morning, or if you want to prepare delicious meals for your family every day of your North Myrtle Beach vacation, the kitchens at North Shore Villas grant you the means by which you can achieve just that.
Fitness
Don't leave your workout regime at home when you vacation in North Myrtle Beach. The fitness center at North Shore Villas allows you to do some cardio and strength training without ever leaving the comfort of your oceanfront vacation resort. Hop down to the on-site fitness center and get in a quick workout before hitting the beach, racing to the golf course or going shopping!
Parking
A four-level parking garage is a bonus feature at North Shore Villas. Keep your family car under cover and close to elevators at North Shore Villas in the oceanfront parking garage that anchors the oceanfront high-rise resort.
Property Location
Location: Oceanfront
Area: Ocean Drive
1003 South Ocean Blvd
888-617-7412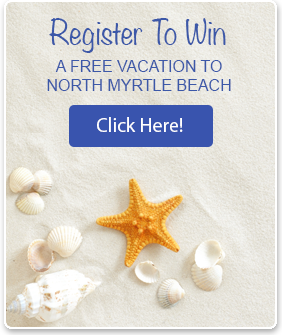 Disclaimer
Elliott Beach Rentals is not affiliated with onsite management or the HOA of this complex.