When you first arrive at North Shore Villas you will be pleasantly greeted by a four-level parking deck. No one appreciates struggling for a parking space in a popular vacation destination and a parking garage allows for protection from the elements as well as convenient loading and unloading. Condos on the oceanfront in North Myrtle Beach are readily available but North Shore Villas is a high rise that offers larger rental condos that house up to ten people to accommodate larger families or groups. With each condo offering all the comforts of home and an oceanfront balcony view, the rental condos at North Shore Villas offer up all the amenities that guests appreciate. Boasting amenities such as a hot tub and lazy river, both of which can be enjoyed while overlooking the edge of the Atlantic Ocean, North Shore Villas offers a one-of-a-kind experience that will yield a lifetime of fantastic vacation memories. A fitness room that overlooks the beauty of the ocean makes for a memorable experience. South Carolina shines with miles of pristine shoreline and when you stay at North Shore Villas you will not only experience the gorgeous oceanfront views but the ability to explore all that a southern beach offers visitors.
With a location in the Ocean Drive area of North Myrtle Beach, North Shore Villas provides convenient access to all the surrounding attractions and restaurants. With southern seafood restaurants frying up the local fare and topping it off nicely with a seemingly endless fountain of sweet tea, the cuisine in the Grand Strand will be an experience like no other. Offering everything from familiar chain restaurants to local specialty establishments, North Myrtle Beach restaurants are certainly something to experience on your vacation. When you lodge at North Shore Villas you will have no trouble finding a great place to dine. Local golf courses shine with award-winning beauty and vacation days spent polishing up a golf game are vacation days well invested. A stay at North Shore Villas allows convenient access to all the surrounding vacation options in North Myrtle Beach.
Property Location
Location: Oceanfront
Area: Ocean Drive
1003 South Ocean Blvd
888-617-7412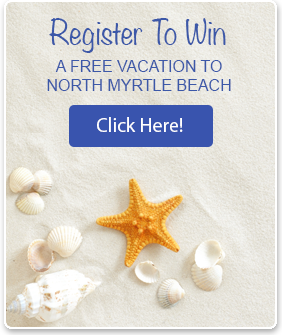 Disclaimer
Elliott Beach Rentals is not affiliated with onsite management or the HOA of this complex.